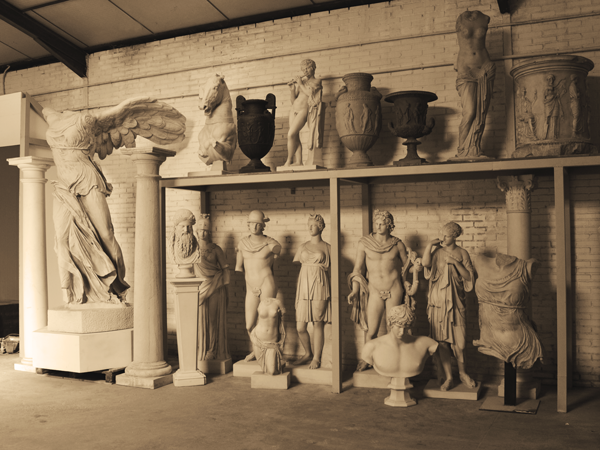 For more than 25 years the company Strabo s.l. has been dedicated to commercializing reproductions of high quality sculpture. Among other pieces of the collection are the most significant sculptures of the universal art, as well as a large number of pieces of high ornamental and decorative value, both for exterior and interior.
We faithfully reproduce high quality pieces made of marble reconstituted by means of molds machined in epoxy resin and silicone elastomers, with a meticulous finish and a light patina that give them a singular beauty and aspect of authenticity. This material is very resistant to the atmospheric agents for its exposure to the outside, being also very suitable for the ornamentation in gardens, parks, etc.
Proart, s.a. has always been in charge of the manufacture of these pieces and now we continue with that legacy, manufacturing, and now commercializing and expanding this extensive collection with more than 250 references.